Seasonal Tire Storage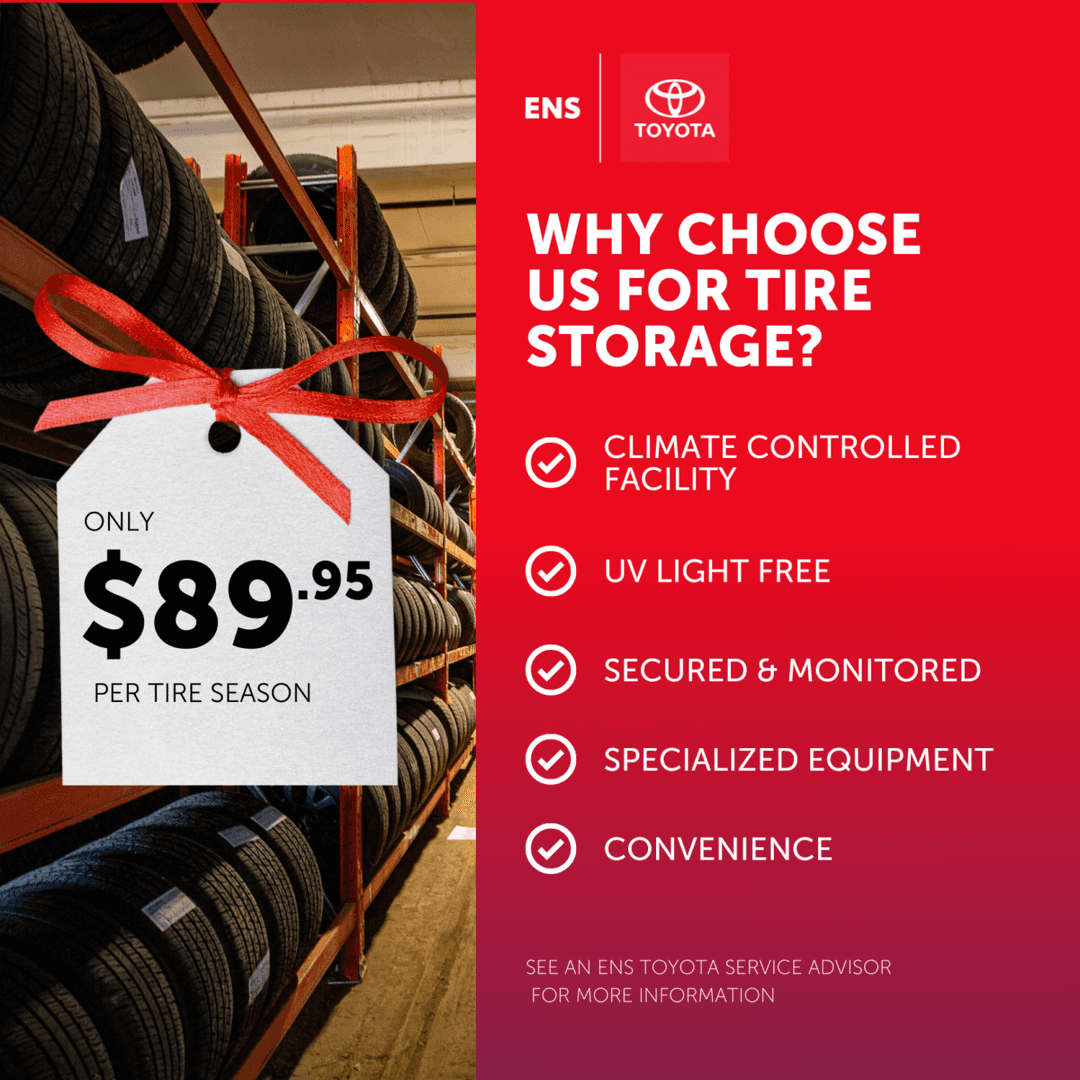 Why Choose Ens Toyota to store your winter or summer tires?!
1. Climate Controlled Facility
Extreme temperatures & fluctuations can drastically reduce the life-span of your winter or summer tires. Our facility is ONLY used for tire storage and is kept at an optimal 18°C.
UV rays & ozone emission from fluorescent lights can wreak havoc on rubber if left exposed over time. Our facility is equipped with LED lighting to ensure no UV deterioration happens when your tires are stored with us!
3. Secured & Monitored Building
Our facility is fully secured with a state-of-the-art alarm system with 24-hour monitoring to ensure your wheels & tires are safe from theft and are fully insured.
Our purpose-built tools ensure your wheels & tires sustain no damage during transportation. Our tire lift, moving dollies & enclosed transport truck are used for only one purpose… tires!
We save you the hassle of having to haul your tires to-and-from your service appointment. Store your tires with Ens & save space in your home!

*See an Ens Toyota Service Advisor for more information & schedule today!